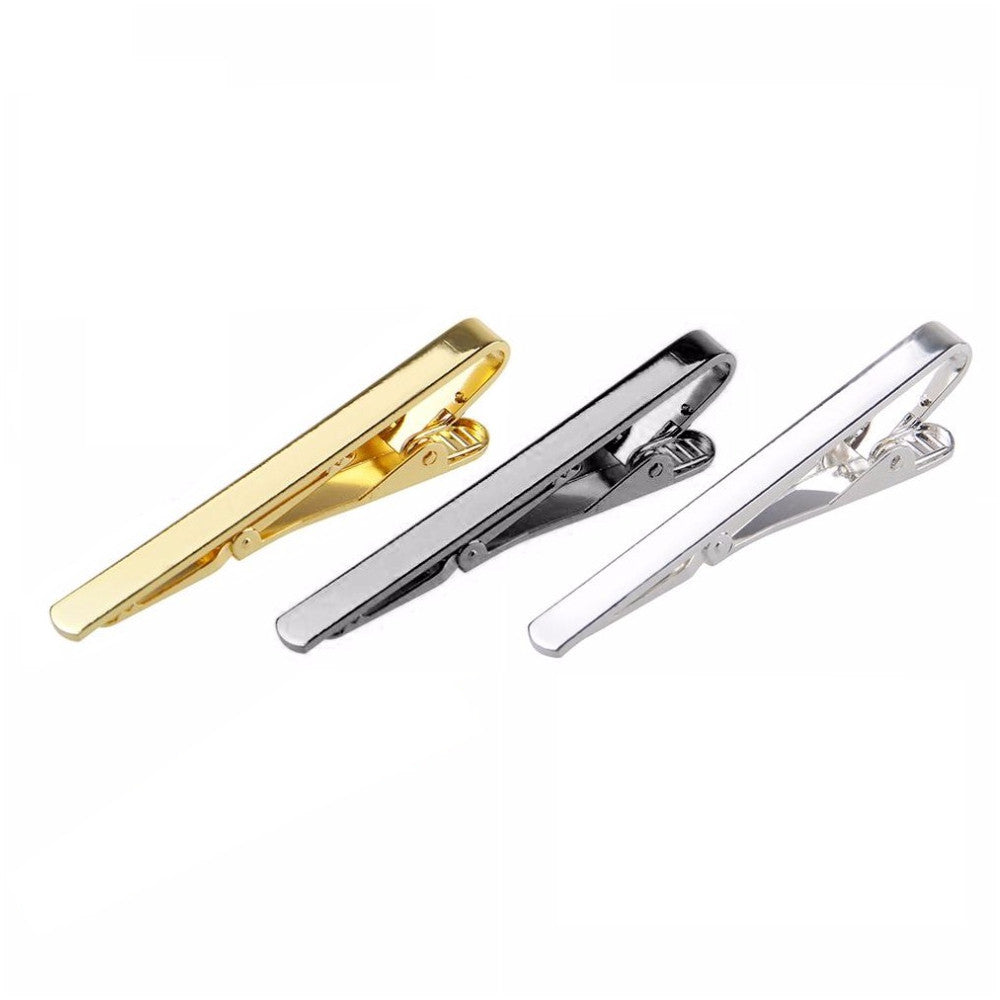 Kingsquare 3pcs Tie Bar Clip set, Gold, Silver, Gun Black
Regular price $12.99 $9.99 Sale
Sometimes, the biggest achievements take place on the little scale. Accessories have long had the capability to take a boring outfit and reengage its style, its flair and its personality.
The tie clip in is a little but noble part of that class. A little bracket of gold, sliver, and black and in some cases fabric that grips the shade of your tie in place while honestly emphasize your personality without a whisper.
Like the mouth of an alligator, its 2 bars linked by a spring mechanism that latch combine or sometimes just an easy bar. You basically clasp your tie to your face shirt placket and that is all. The clip or bar design is probably the most famous type of tie clip at the moment. In case you need something in the affordable category; you can try the Kingsquare tie clip pin bars 3pcs set for excellent results.
Material: Copper

Size: 2.1 Inch

3 pcs set: Gold, Silver, Gun Black

High standard men's tie clip

Look stylish and amazing on any tie